California Chicken Sandwich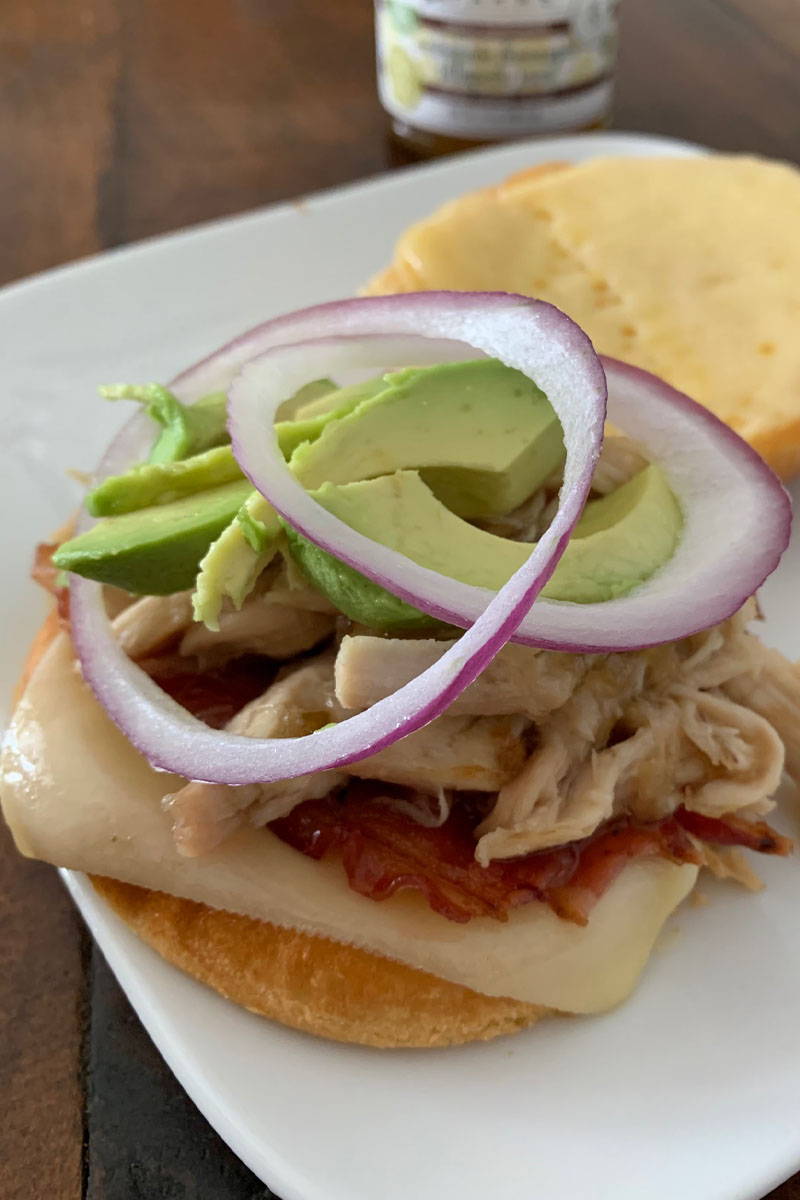 CALIFORNIA CHICKEN SANDWICH WITH AMBER ALE PINEAPPLE JALAPENO JAM
Chicken Breast or Rotisserie Chicken, Shredded
1 jar Amber Ale Pineapple Jalapeno Jam
Swiss Cheese
Avocado
Red Onion
Bacon Slices, 2 per sandwich
Butter
Brioche Bun
Coat chicken in Terrapin Ridge Farms Amber Ale Pineapple Jalapeno Jam and grill until preferred doneness. Prepare avocado slices, onion and bacon. Coat brioche bun with butter and place swiss cheese on top, broil in oven on high until cheese is melted. Remove from oven and spread Amber Ale Pineapple Jalapeno Jam on the bun; add chicken, bacon and avocado and top bun.
CALIFORNIA CHICKEN SANDWICH WITH AMBER ALE PINEAPPLE JALAPENO JAM
This sandwich is incredibly easy to make and extra delicious. Whether you are making it for yourself for lunch or as a treat for your guests, this recipe is a winner!
No High Fructose Corn Syrup Vegan
Simple Ingredients * Intense Flavors
Recipe courtesy of Terrapin Ridge Farms