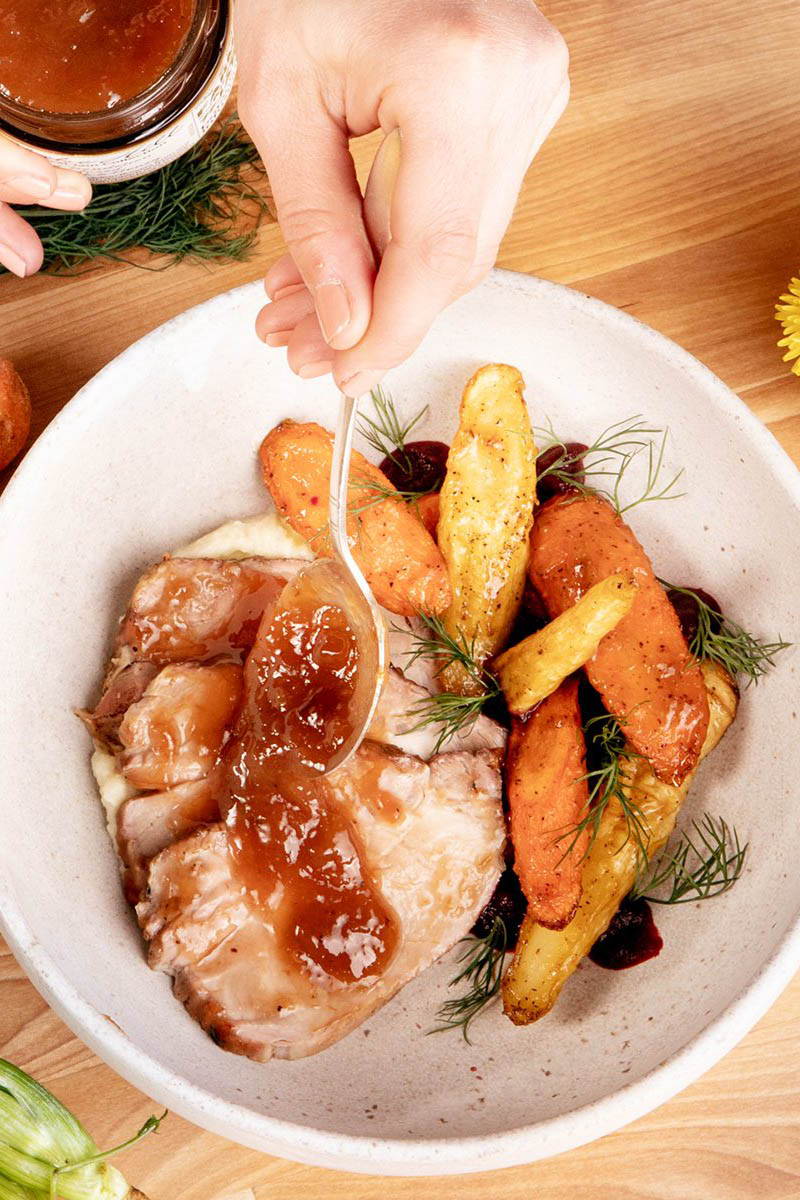 Roast Pork with Rhubarb Dandelion Glaze
A modern take on a traditional dish. Pairs well with smooth wines such as Pinot Noir and Red Zinfandel
Serving Size: Serves 4
3 lbs pork loin
2 lb carrots
2 lb parsnips
2 Tbsp olive oil
1 1/2 Tbsp lemon juice
6 -7 sprigs fresh thyme
Salt and ground pepper
Blake Hill's Rhubarb with Dandelion & Honey Jam
1. Preheat oven to 375˚F and line two sheet trays with parchment paper
2. In bowl, combine thyme with 1 Tbsp each of salt & pepper
3. Pat dry pork loin, lightly brush with olive oil, then rub with thyme seasoning
4. Heat 1 Tbsp of olive oil in a skillet on high heat and sear pork until golden on all sides (about 3-4 minutes per side)
5. Place pork on 1st sheet tray and onto oven's middle rack for 35 minutes until reaches internal temperature of 145 F
6. Slice vegetables at an angle, toss with olive oil and season with salt and pepper
7. Lay vegetables on 2nd sheet tray and place on oven's bottom rack for 25 - 30 minutes
8. Combine Blake Hill's Rhubarb with Dandelion & Honey Jam with lemon juice and glaze pork and vegetables with brush
9. Return both trays to oven for 5 minutes, then remove and let pork sit 7 - 10 minutes before slicing ~ and Enjoy!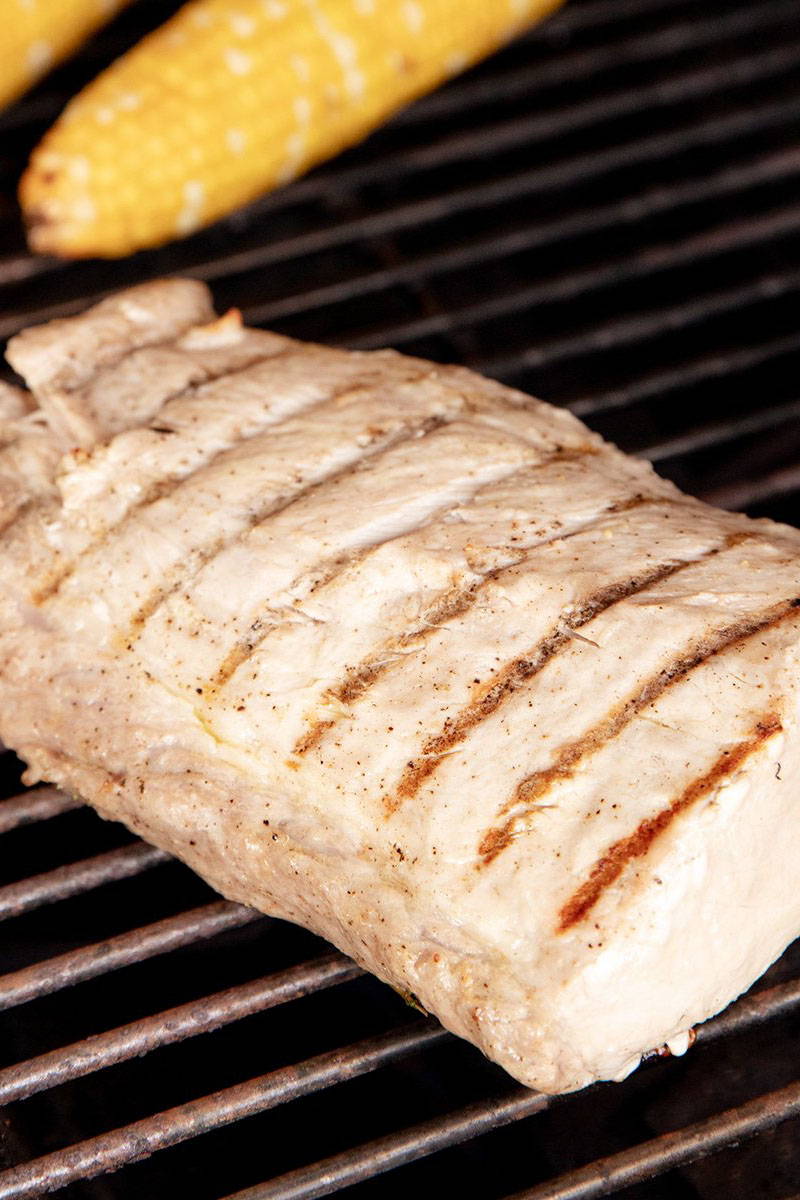 RHUBARB WITH DANDELION & HONEY
Wild dandelion flowers foraged from the meadows around Blake Hill with heritage variety rhubarb from our gardens and Honey Field Farm, and raw clover honey.
INGREDIENTS
Rhubarb, cane sugar, wild dandelion shrub (custom dandelion tea blend, apple cider vinegar, cane sugar), honey, fruit pectin (10oz)
Recipe courtesy of Blake Hill Preserves