Pot Roast Grilled Cheese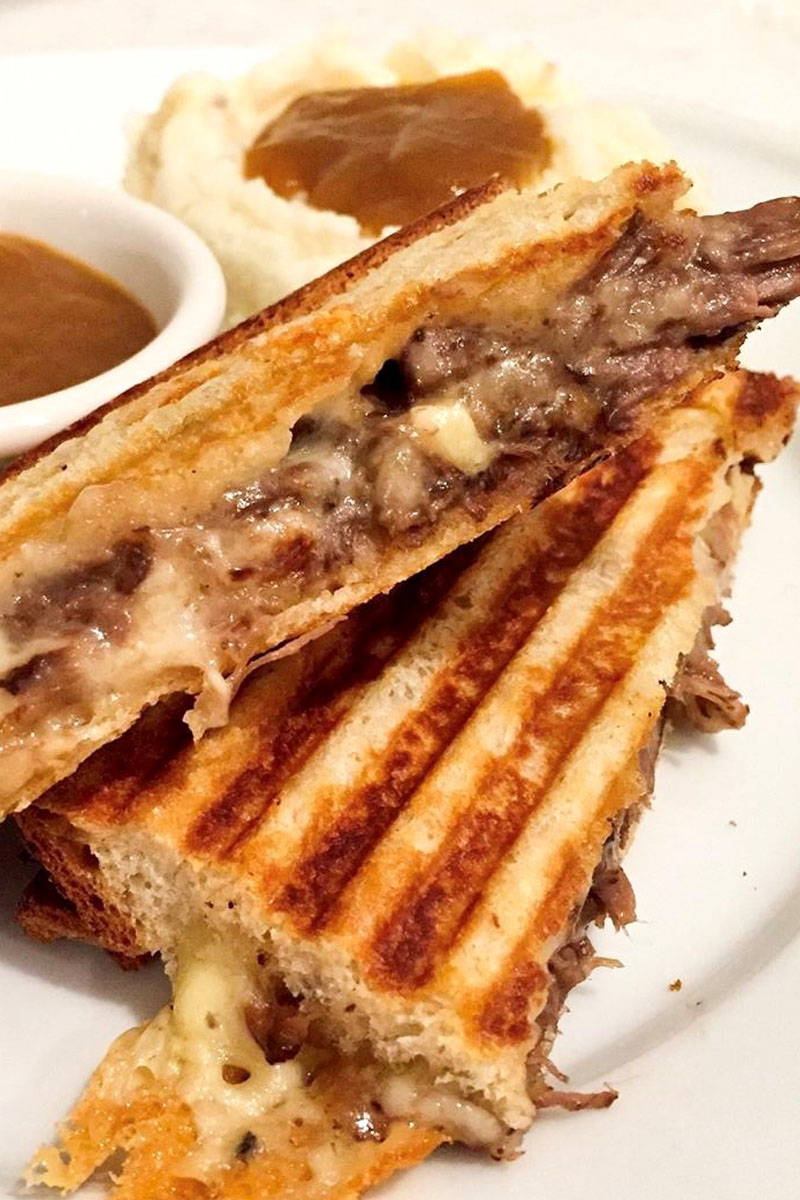 What do you do with left-over pot roast on a cozy lazy Sunday? How about turn it into a delicious, juicy, and a little bit spicy grilled cheese.
Left-over Pot Roast (or any kind of shredded meat)
Peasant Bread
Terrapin Ridge Farms Sriracha Horseradish
Butter
Double Cream Truffle Cheese
Cheddar
Spread butter on the peasant bread. Drizzle a good amount of Terrapin Ridge Farms Sriracha Horseradish and then layer the double cream truffle cheese and cheddar on top. Put the sandwich halves together and press in a panini press until they are nice and crunchy and the cheese has melted. Take a bite, watch the cheese pull from your mouth, and enjoy!
SRIRACHA HORSERADISH GARNISHING SQUEEZE
This sandwich is incredibly easy to make and extra delicious. Whether you are making it for yourself for lunch or as a treat for your guests, this recipe is a winner!
Gluten Free, Keto Friendly, Low Carb, Low Sugar, Dairy Free.
Simple Ingredients * Intense Flavors
Recipe courtesy of Terrapin Ridge Farms