Orange Bourbon Waffles with Maple Syrup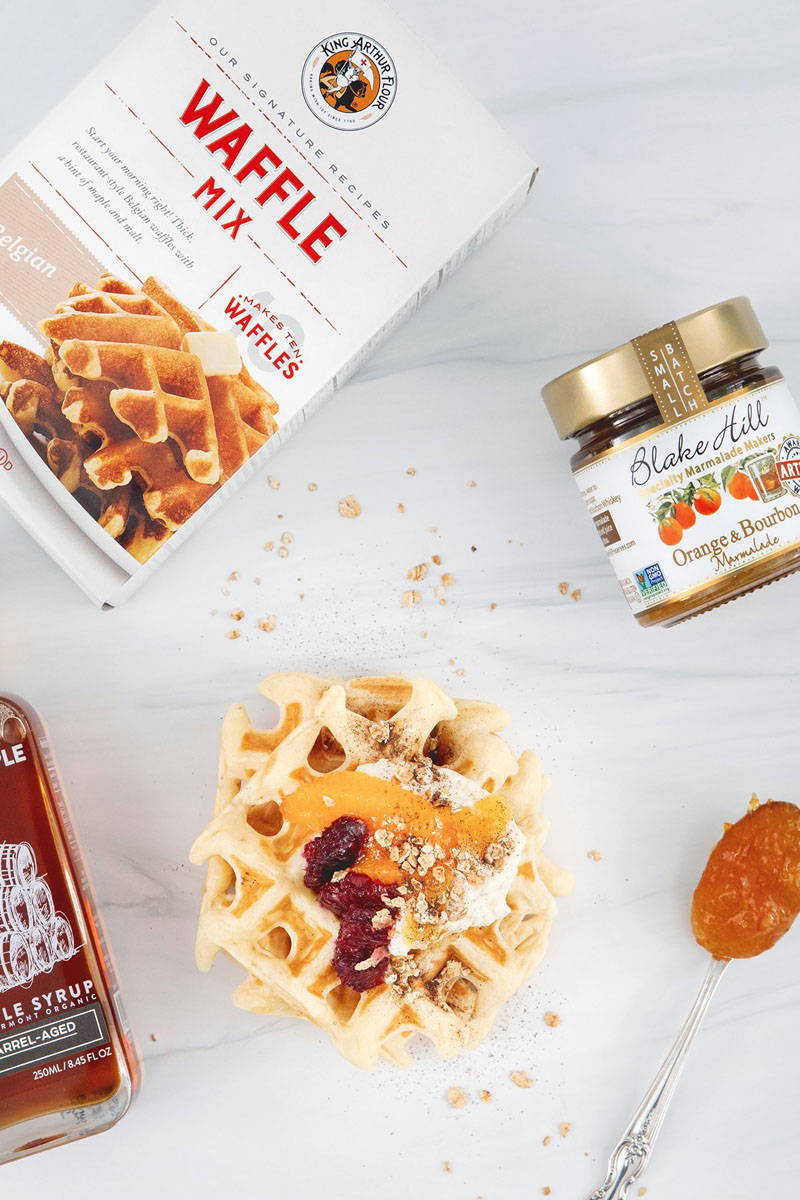 ORANGE BOURBON WAFFLES WITH MAPLE SYRUP
A double bourbon treat for breakfast or brunch pairing two amazing bourbon featured products with Belgian Waffle Mix!
Serving Size: Ten 7" waffles
1 box Belgian Waffle Mix
8 Tbsp unsalted butter, melted
1 ½ cups whole milk
3 egg yolks
3 egg whites
Whipped cream
Maple Syrup
Granola (optional)
Fresh fruit (optional)
Blake Hill's Orange Bourbon Marmalade
Follow instructions the Belgian Waffle Mix box to make the batter and cook the waffles.
Stack 2 waffles on a plate and top with whipped cream, granola, fresh fruit and 1 Tbsp Blake Hill's Orange Bourbon Marmalade. Drizzle with maple syrup and Enjoy!
ORANGE & BOURBON MARMALADE
Fresh oranges and bourbon whiskey are a match made in marmalade heaven. These fresh, bright oranges transform into a complex, rich marmalade when simmered in the award-winning bourbon crafted by our neighbors, SILO distillery. Perfect for the whiskey enthusiast!
Oranges, cane sugar, lemon juice, bourbon whiskey from SILO distillery
Recipe courtesy of Blake Hill Preserves