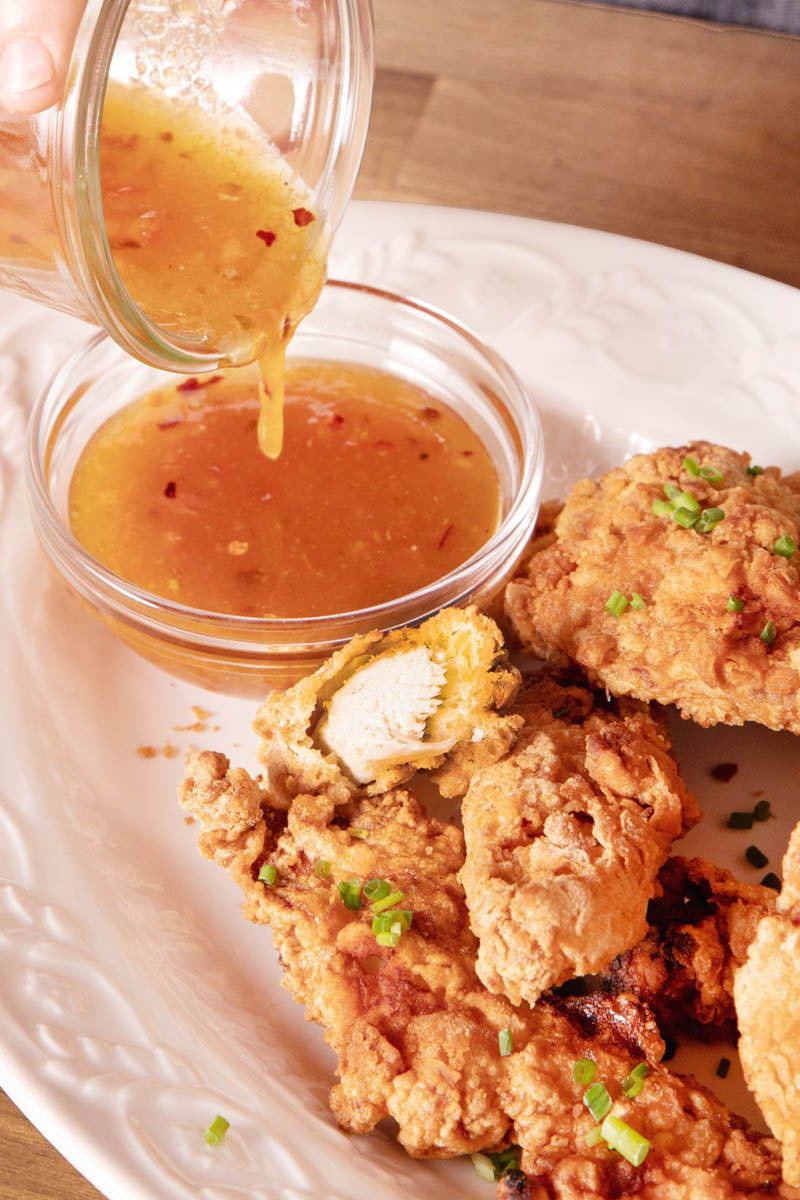 CHICKEN TENDERS WITH ORANGE, LIME, GINGER DIPPING SAUCE
Classic chicken tenders with a citrusy, ginger kick - perfect party food to keep taste buds zesty!
Serving Size: 6 - 8 party size portions
3 large chicken breasts
3 large eggs
1 fresh lime
2 Tbsp soy sauce, or Tamari
2 Tbsp rice vinegar
2-3 cups flour
¼ cup cornstarch
4-6 cups vegetable oil, for frying
Blake Hill's Orange, Lime & Ginger Marmalade
1. Clean chicken breasts, cut into strips, and mix in a bowl with juice of 1 lime and large pinch of salt and black pepper
2. Prepare a large pot with oil for frying, heat to 350°F
3. In a large bowl, combine flour, cornstarch and 2 Tbsp salt
4. In a separate bowl, whisk the eggs
5. One by one, coat chicken strips in the flour mix, the whisked eggs, and flour again, tapping to remove excess coating
6. Fry five chicken strips at a time in the hot oil until golden brown and their internal temperature reaches 165°F, turning strips half way through to ensure even cooking
7. Place chicken tenders on paper towels to absorb excess oil, then plate on serving dish
8. In a small bowl, combine ½ jar Blake Hill's Orange, Lime & Ginger Marmalade, soy sauce and rice vinegar
9. Brush chicken tenders with marmalade sauce or use Marmalade sauce as a dip and Enjoy!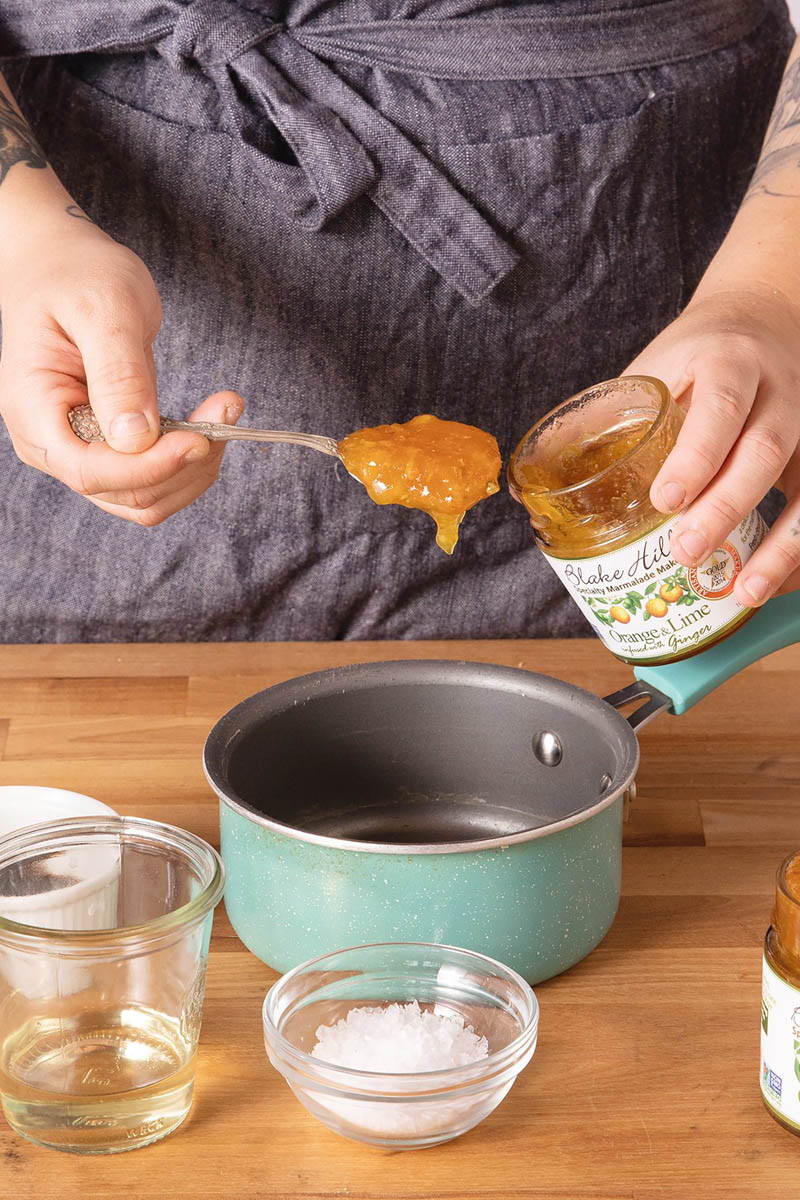 ORANGE LIME & GINGER MARMALADE
Fresh sweet oranges and vibrant tart Persian limes with slices of organic crystallized ginger for a bold, zesty marmalade that is a Gold Medal Winner at The World Marmalade Awards.
INGREDIENTS
Citrus fruit (oranges, limes, water to blanche), cane sugar, ginger (10oz)
Recipe courtesy of Blake Hill Preserves