Triple Jalapeno and Cream Cheese Poppers

1. Preheat oven to 350˚F and line a sheet tray with parchment paper
2. In a bowl, combine cream cheese with Blake Hill's Jalapeño & Lime Chili Jam
3. Slice jalapeño peppers in half, de-seed and fill with the spicy cream cheese
4. Place poppers on the sheet tray and bake for 15 minutes
5. Drizzle 2 Tbsp Jalapeno & Lime Chili Jam over the poppers ~ and Enjoy!
For a perfect crunchy, spicy finish, dice Candied Jalapenos and add to cream cheese as well as sprinkle on top of poppers ~ So Good!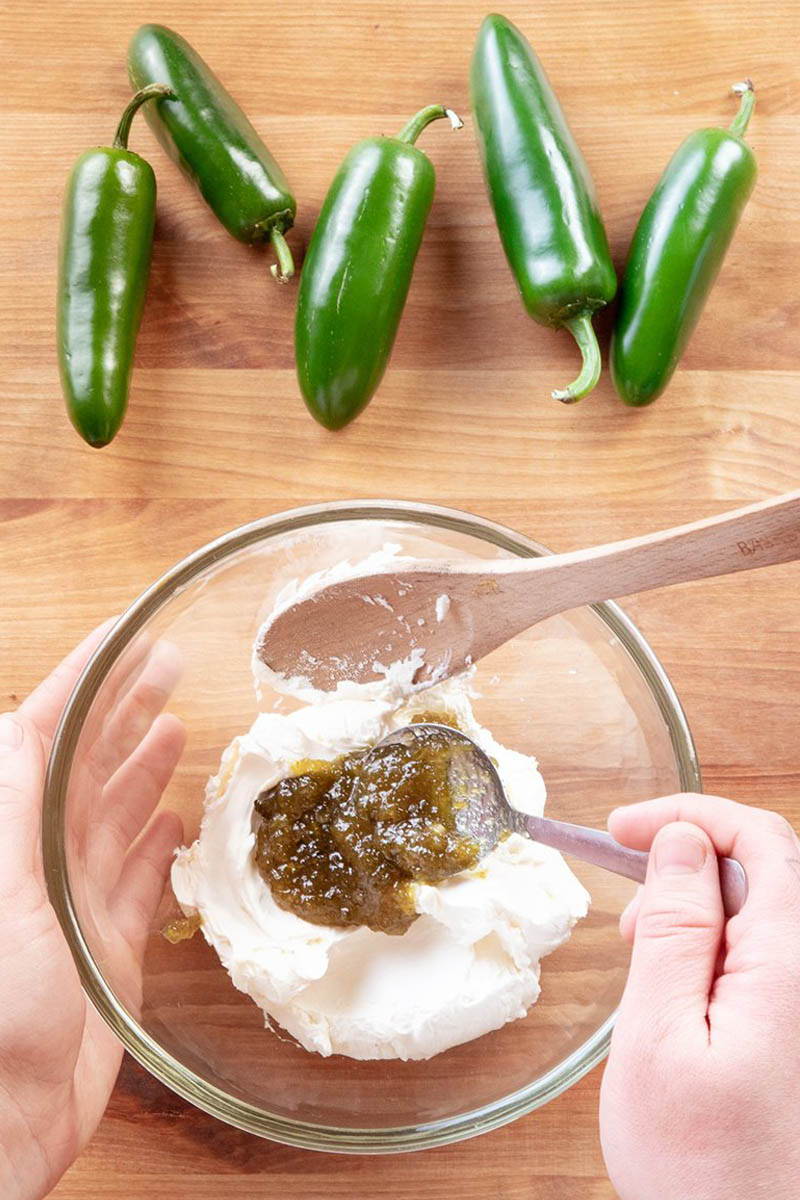 JALAPENO & LIME SPICY CHILI JAM
Cooked jalapenos with fresh limes, cucumbers and apple cider vinegar, a little pure cane sugar for a touch of sweetness, to create a rich, refreshing and deliciously vibrant medium heat chili jam.
INGREDIENTS
Fresh jalapeno chili peppers, cane sugar, apple cider vinegar, cucumbers, limes, fruit pectin
Recipe courtesy of Blake Hill Preserves