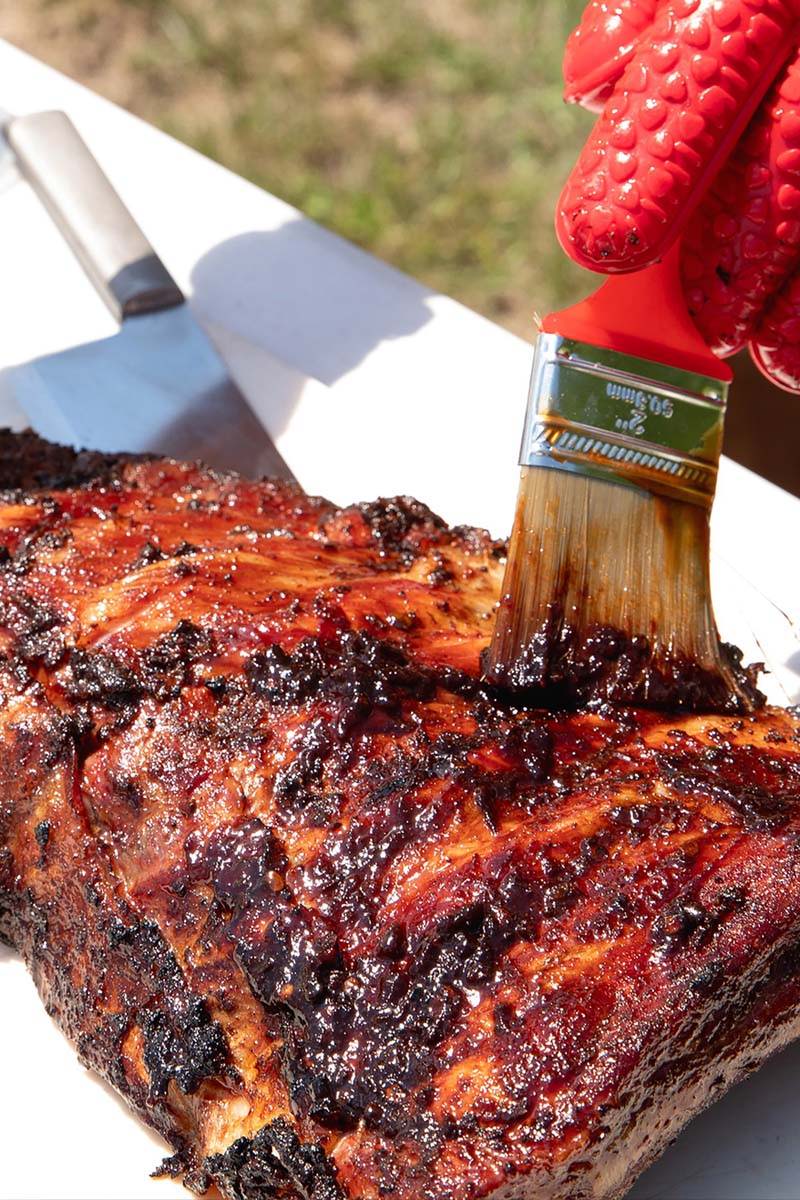 SPICY CHIPOTLE MAPLE RIBS
Sweet, smokey and spicy ribs with super easy Chipotle Maple Spicy Chili jam marinade for busy grilling fans!
Serving Size: Serves 4-6
1. 2 slabs of baby back or spare ribs
2. Apple cider vinegar
3. Blake Hill's Chipotle & Maple Spicy Chili Jam
FOR THE DRY RUB:
• ¼ cup brown sugar
• 2 tsp salt
• 2 tsp smoked paprika
• 2 tsp ground black pepper
• 2 tsp celery salt
• 2 tsp garlic powder
• 1 tsp ground mustard
• ¼ tsp cayenne pepper
1. Clean and pat ribs dry, then brush lightly with Blake Hill's Chipotle & Maple Chili Jam
2. Make dry rub by combining ingredients in a bowl then thoroughly coat ribs and let it sit overnight in refrigerator
3. Oil the grill and heat to 275°F
4. Place Chipotle Maple ribs on the grill and slowly cook for 3-5 hours, spritzing with apple cider vinegar every half hour
5. Just before end of cooking, brush ribs with one more coat of Chipotle Maple Chili Jam to make moist and extra spicy
6. Remove from the grill, serve and Enjoy!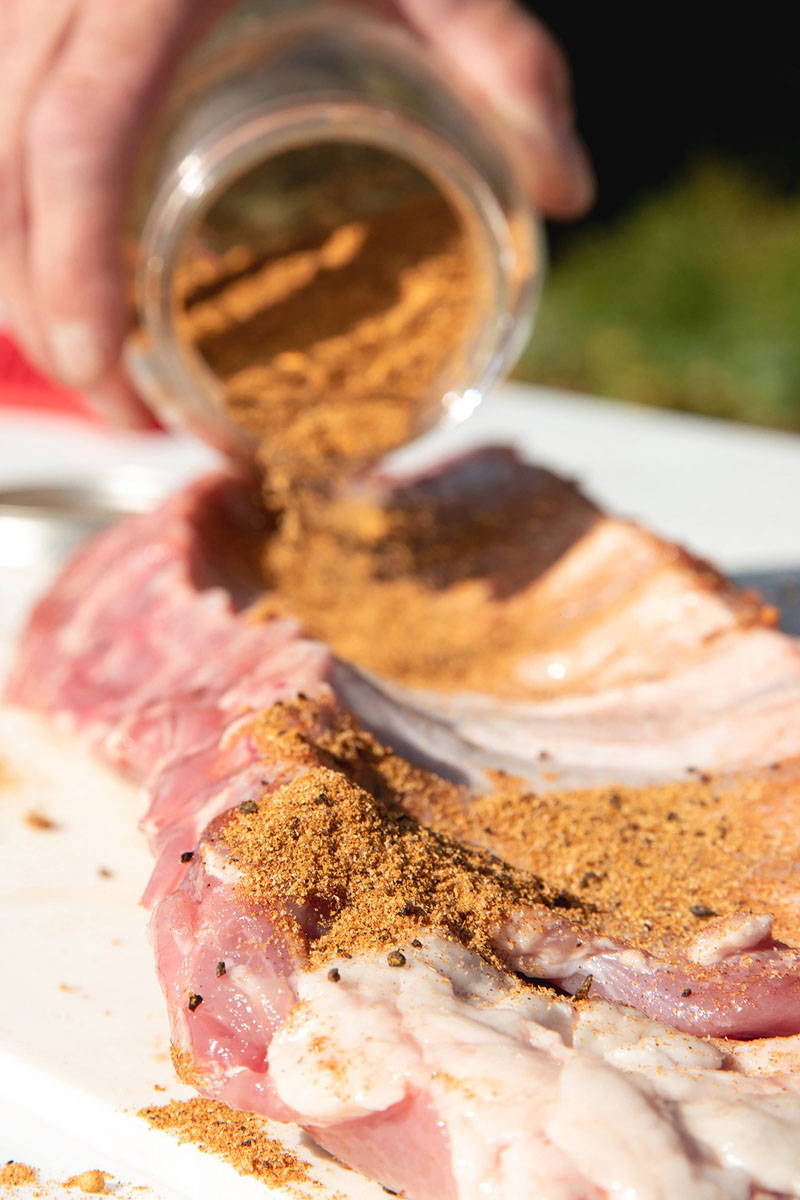 CHIPOTLE & MAPLE SPICY CHILI JAM
Super moist Chipotle Morita chili peppers are slowly cooked with Vermont maple syrup and apple cider vinegar to create a distinctive hot, smoky, sweet and tangy flavor, with a luxurious texture.
INGREDIENTS
Chipotle chilis (dried morita chipotles, water to hydrate), brown sugar, apple cider vinegar, maple syrup, fruit pectin (10oz)
Recipe courtesy of Blake Hill Preserves