Grilled Shrimp with Orange Bourbon Glaze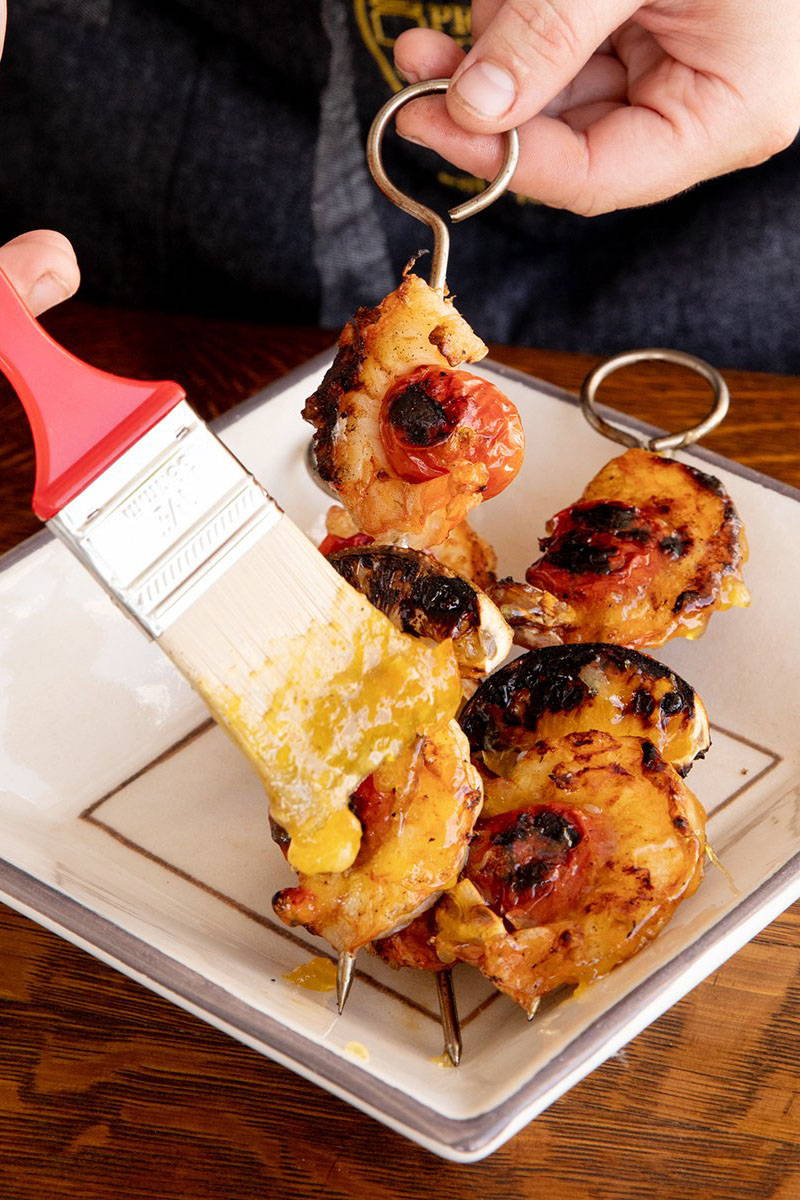 GRILLED SHRIMP WITH ORANGE BOURBON GLAZE
An incredibly simple yet sophisticated grilled shrimp treat for a Sunday afternoon barbecue!
Serving Size: 15-20 skewers
1lb jumbo shrimp, peeled and deveined
4-5 lemons and limes, quartered
Juice of 1 lemon
1 pint cherry tomatoes
Bamboo or metal skewers
Blake Hill's Orange & Bourbon Marmalade
1. Oil the grill, heat to 400°F. If using bamboo skewers, submerge in water
2. Whisk together ½ cup Blake Hill's Orange & Bourbon Marmalade and lemon juice, pour over shrimp in bowl, and marinate 30 minutes
3. Slide tomatoes, marinated shrimp, quartered lemons & limes, and any other veggies onto skewers
4. Grill skewers on each side for 2-3 minutes until marmalade caramelizes a little. Shrimp should be thoroughly opaque and pink
5. Remove from heat and brush grilled shrimp with another coat of Orange & Bourbon Marmalade
Serve while warm and Enjoy!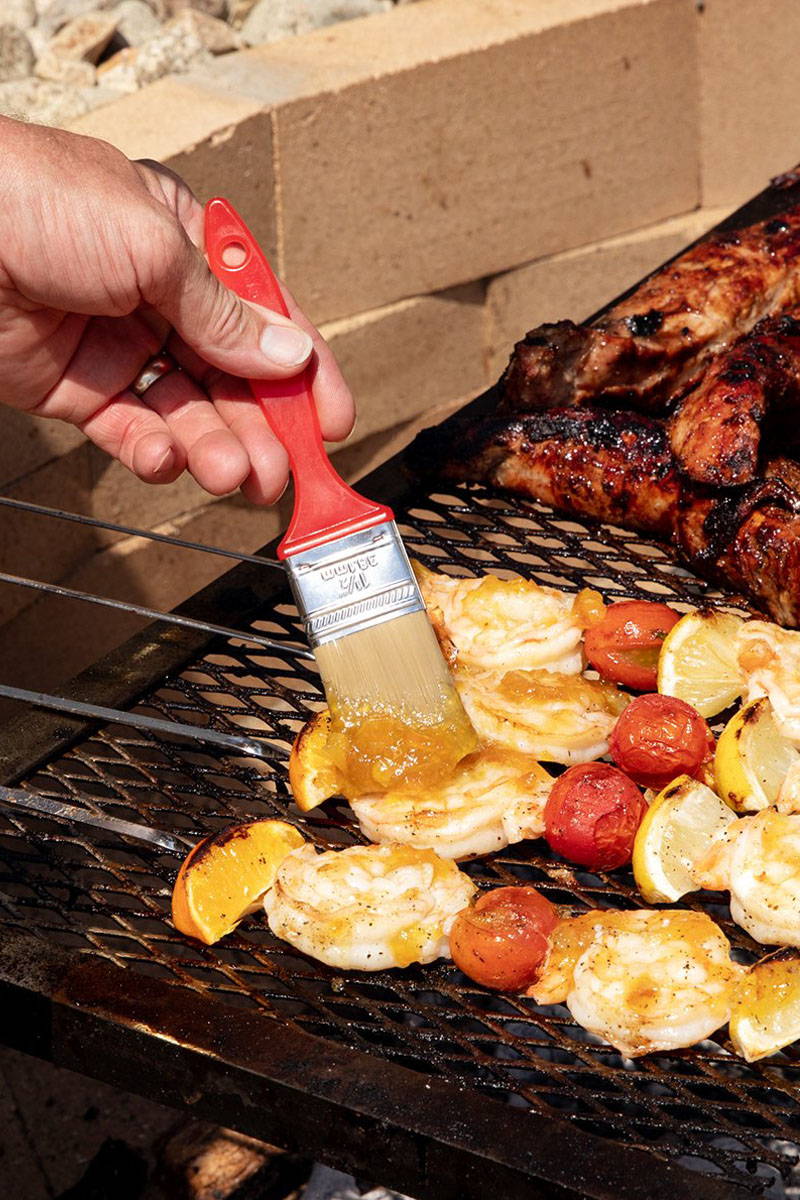 ORANGE & BOURBON MARMALADE
Fresh oranges and bourbon whiskey are a match made in marmalade heaven. Fresh, bright oranges transform into a complex, rich marmalade when simmered in the award-winning bourbon crafted by SILO distillery.
INGREDIENTS
Oranges, cane sugar, lemon juice, bourbon whiskey from SILO distillery
Recipe courtesy of Blake Hill Preserves